Gorham Elementary School K-5 Vision Statement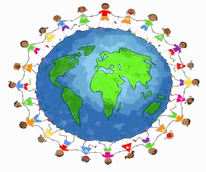 The Gorham K-5 school community stands united in the pursuit of physical, intellectual, and emotional wellness and safety. Positive attitudes, humor, trust, and a love of children are at the heart of our culture.
Success for all learners, adults and students alike, is by design. Hard work and engaging activity, result in achievement and pride. Effective leadership encourages high expectations that are clear and attainable. A shared language and explicit standards of behavioral and academic excellence are cornerstones of our school. In an environment that is collaborative and respectful, staff members skillfully advance the academic, social and emotional growth of our students.
Our students are served best as we join forces with our parent community and the community at large. Our work with parents assists us in knowing each child as best we can. Partnerships with the larger community offer rich resources and present opportunities for our students to be engaged citizens. Together, we celebrate and honor diversity, and ensure that our students have access to experiences that promote inquiry and authentic learning activities. With the use of technology, our students are accessing the world outside of our school walls, and understanding themselves as members of a much larger national and international community.
Without compromise, we live by our Code of Conduct - honesty, courage, compassion, responsibility, and respect.